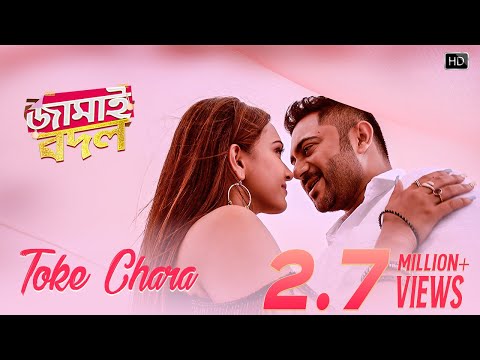 File Name: Toke Chara | Jamai Badal | Soham | Koushani | Jeet Gannguli | Jubin Nautiyal | Hiraan | Paayel
Duration: 3.24
View:: 726.340
Uploader: Surinder Films
The soulful melody and the romantic lyrics of Toke Chara will give you all the love feels.
Song: Toke Chara
Film: Jamai Badal
Music: Jeet Gannguli
Singer: Jubin Nautiyal
Lyrics: Ritam Sen
Programming: Gaurav
Mixing and Mastering: Rupjeet ( Playhead Studio)
Director: Ravi Kinagi
Starring: Soham Chakraborty, Hiraan Chatterjee, Paayel Sarkar & Koushani Mukherjee
Screenplay and Dialogues: Nataraj Das
Editor: Md. Kalam
Executive Producer: Sandeep Sathi
Presenter: Nispal Singh
Produced by: Surinder Films Pvt. Ltd.
Subscribe:
https://www.youtube.com/Sur...
Like us on:
https://www.facebook.com/Su...
Follow us on:
https://www.twitter.com/Sur...
Follow us on:
https://www.instagram.com/s...
#Soham #Koushani #JamaiBadal